Bringing Peace of Mind to Te
chnology

Chaos
Information is power, the critical ingredient to clarity and control. 
Our Process: Saving Time, Money & Headache
Inventory Build
We transform loads of complex data into meaningful, plain-English technology inventory, powering your team with 1-click visibility into every detail and dollar.

Audit
Our proven audit methodology will eliminate unused services, and clearly identify the use and cost allocation for accurate lifecycle management.

Contract Optimization
We leverage current market cost benchmarks alongside your buying power to achieve the lowest cost possible on each inventory item.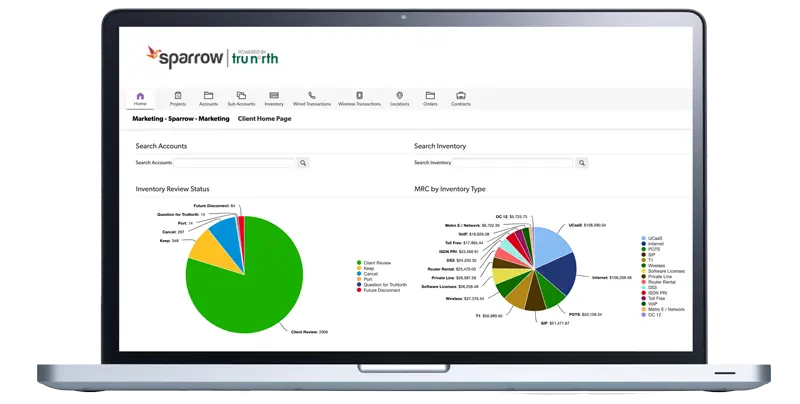 Our powerful program delivers more than reports. Our team has your back with ongoing governance, analytics, procurement, vendor management, and more.

Technology Bill Payment
We ensure accurate invoice charges and payment applications. Bye-bye mysteries and late fees!

Consulting Solution
We own it, ensuring all of your projects make it over the finish line with flying colors.
SPARROW: Our Software Solution
Sparrow was designed with the user in mind. Purpose-built for Technology Expense Management and workflows with ease.  We believe you deserve 1-click visibility into the details and dollars behind your technology environment, and we trust you'll agree Sparrow delivers.